6302 Monrovia,
Shawnee, KS 66216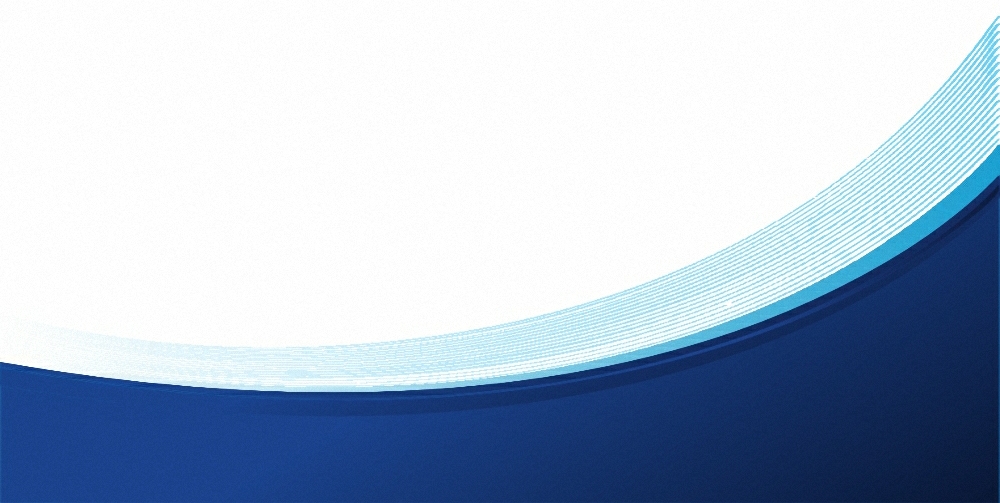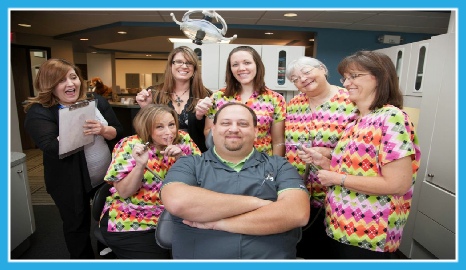 Dr. Dallan E. Greenhalgh grew up locally in the Shawnee Mission Community. He attended and graduated from Shawnee Mission North High School 1993. Dr. Dallan received his undergraduate education at Brigham Young University and Kansas State University, graduating from K-State in 1998 with a Bachelor of Science degree in Biology and pre-dentistry. He continued his dental education at the University of Missouri-Kansas City School of Dentistry, graduating with the degree of Doctor of Dental Surgery (D.D.S.) in 2005. Dr. Dallan Currently holds dental licenses in both Kansas and Missouri, and is a member of the American Dental Association, the Kansas Dental Association, and the Kansas 5th District Dental Society.
Dr. Dallan and his wife, Christine, enjoy spending time in the great outdoors; camping, hiking and traveling. They also enjoy spending time with family and friends, and are kept on their toes by four small but lively dogs. Dr. Dallan lately has found the fun and enjoyment of experiencing the sights and sounds from the seat of a motorcycle.
After almost 40 wonderful years of practicing dentistry, Dr. David R. Greenhalgh has chosen to begin the next phase of his life and explore what retirement has to offer. He would like to thank all of his patients and friends for making his years of practice so enjoyable and memorable, and he will look back on those years with great fondness.
Dr. David is pleased to leave his practice and patients in the capable hands of his long time staff and those of his son, Dr. Dallan Greenhalgh, with whom he has been practicing side by side for the past five years. He knows that the patients of Greenhalgh Family Dental, both current patients and new patients, will continue to receive the compassionate quality care that has always been the corner stone of Greenhalgh Family Dental.
Dr. Greenhlagh is proud of the team that has been put together to serve your dental needs. He also takes pride in fact that the Greenhalgh Family Dental Team sees very little change; giving our patients the comfort of seeing the same faces at every visit.
Walking in the door you will be greeted by one of our wonderful front desk team members Emily the office manager or Jana our front desk coordinator. These ladies will not only try and make your visit to Greenhalgh Family Dental pleasant from the start, but are also our "go to gals" for any questions you may have on scheduling, insurance, or billing.
Greenhalgh Family Dental Team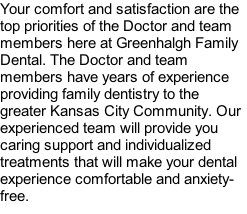 The Doctor and team members strive to give you, our patients, the most up-to-date, comprehensive, personalized and affordable dental care possible. Dr. Greenhalgh attends numerous continuing education classes throughout the year to stay up to date on what is new in the dental field, in order to
offer you the latest in dental techniques and equipment.
Dr. Dallan has found it very exciting and rewarding to be the new owner of Greenhalgh Family Dental Team and looks forward to serving the community for many years to come. He looks forward to the challenges and enjoyment of working closely with all his patients to help them achieve all their dental needs and desires. "Your smile is the best reward."
Our friendly, compassionate Certified Dental Assistants, Mendy and Laura, can be found busily assisting Dr. Greenhalgh. These two team members work closely with Dr. Greenhalgh to make sure you have the best possible experience when you need to have any dental work preformed. They are very knowledgeable about the dental procedures used in our office and the dental profession in general. These ladies are more than happy to explain the procedures to you, and love to get to know our patients on a more one on one basis helping to give our office a comfortable friendly atmosphere.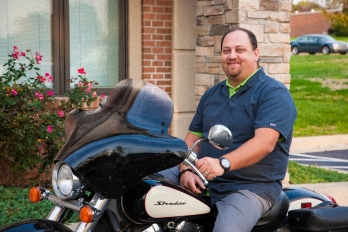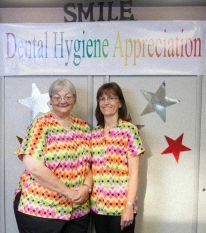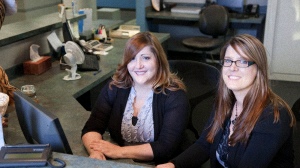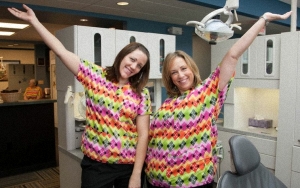 We have two full time Registered Dental Hygienists, Linda and Francie, one part time Registered Dental Hygienist, Julie, and one "floater" hygienist Bridget who you will get to know as well or better than Dr Greenhalgh. All of these talented well educated team members are here to assist you in the care of your smile.They are not only here to help give you that clean beautiful smile, but can also help address your dental concerns or answer many of your dental questions.